We work in an industry that, for over a hundred years, has provided ample, affordable and reliable access to energy that has fueled economic growth and helped billions of people live more mobile, more productive, and meaningful lives.
We believe that the most important source of energy is people, and their ability to create change that benefits them, their local communities, and the environment. Our citizenship activities span multiple fronts: from investing in knowledge and creativity, and preserving the biodiversity of our environment, to supporting the development of local communities and micro-industries.
Protecting biodiversity
We are committed to environmental stewardship and have several multi-year initiatives that aim to protect and restore the biodiversity of species in strategic regions of the Kingdom, and around the world. Our initiatives focus on ecological restoration that provides habitats for animal and plant species, and designating Biodiversity Protected Areas across the Kingdom that protect sensitive wildlife.
Socio-economic development
We support initiatives that provide communities with opportunities for growth, and enable people to shape their economic future through traditional crafts and natural resources. We have identified several local micro-industries that, with the right business model and support, could generate long-term impact for local communities. These include coffee plantations, coastal fisheries, and sewing centers, to name a few.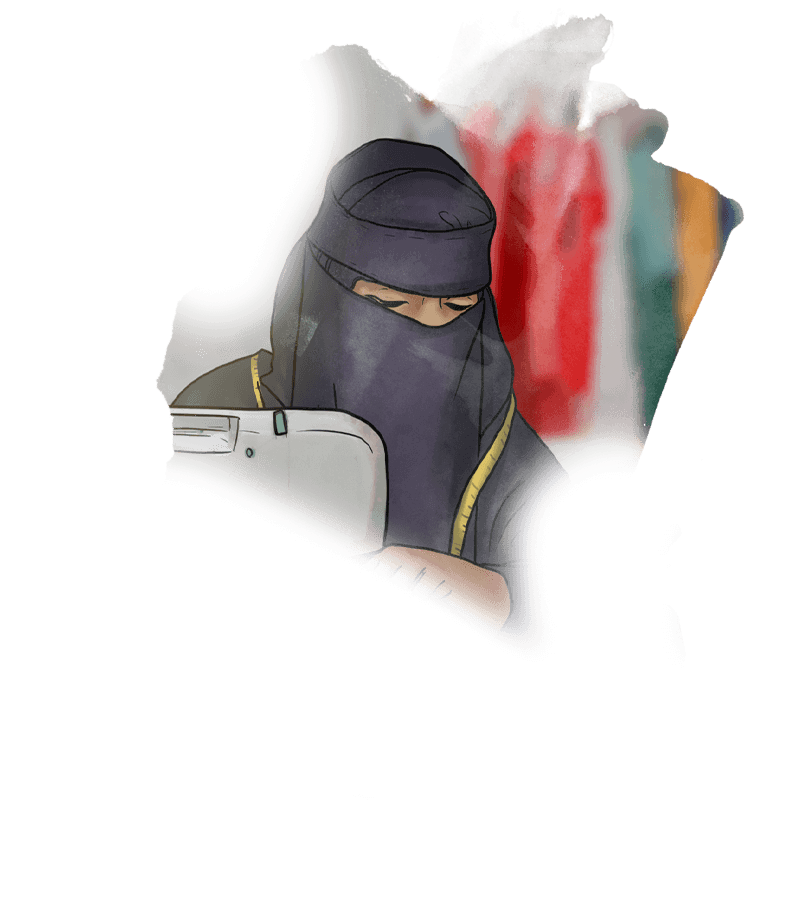 Knowledge and creativity
We believe that education enriches lives and creates opportunities for people, and we work to develop and enable the creatives of tomorrow to build a future that inspires us all. Through our numerous initiatives, including student sponsorships, educational partnerships, and our flagship initiative, the King Abdulaziz Center for World Culture (Ithra), we support great minds to shape a greater future for us all.
Real stories inspire
In this series, we celebrate the stories of people from across the Kingdom, whose lives have been transformed by projects that we are proud to support. We brought these stories to life in a series of beautifully illustrated tales that were created by up-and-coming Saudi artists:
Meet Fatima, who works at the Qetan Sewing Center for the hearing-impaired.
Meet Hassan, who helped establish a mangrove eco-park along the Eastern coast of Saudi Arabia.
Meet Ali, the published author and Doctor of Psychology, who, after winning first place himself, judges the annual iRead competition at Ithra.
Meet Ayshah, who bloomed into a successful young woman at the Roseyar factory, in Taif.
Meet Razan, who turned her passion for filmmaking into a thriving career.
Meet Wael, who successfully launched his own honey business.
Meet Jaber , who transformed his coffee plantation.
Fatima, Hassan, Ali, Ayshah, Razan, Wael, and Jaber are a shining example of the potential within us all.
And their stories are just the beginning. Over the coming months, we'll be sharing new stories of others from across the Kingdom. Real stories inspire.